Where Can I Find a Reiki Healing Course in Delhi?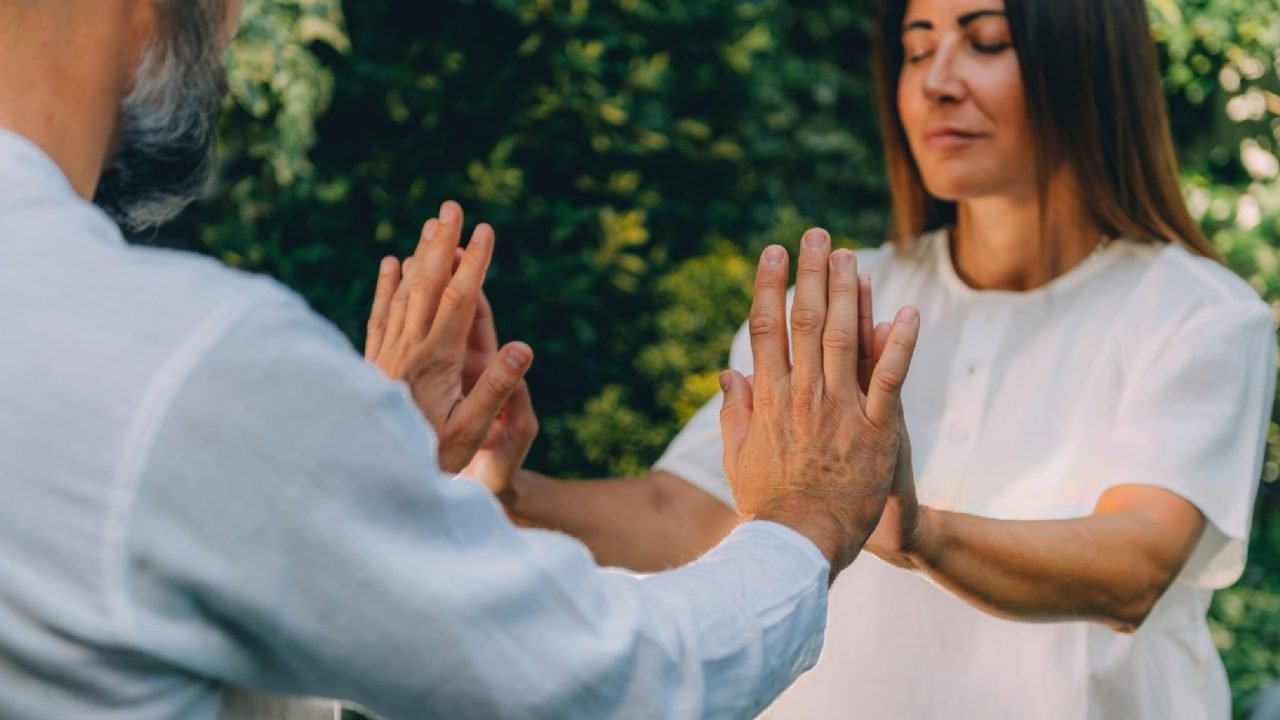 Reiki healing courses in Delhi are being provided by us at Sangeeta Healing Temples. We are one of the best and leading reiki healing grandmasters who have been teaching reiki classes to students from all across the globe. At Sangeeta Healing Temples, your quest to learn a reiki healing course in Delhi simply stops here.
We have been in the service of teaching and healing through reiki for 30 years. Our experience in reiki healing and classes surpasses that of most of the novice reiki masters, who have only a few days of experience in this energy work.
Reiki is the divine energy that flows from the crown chakra to your palm chakras and does healing. Reiki energy can flow into your hands only after the sacred and secret process of attunement.
Reiki attunement can only be done by a certified Reiki master or grandmaster who has an authentic lineage of Reiki.
Reiki healing courses in Delhi are held by many teachers and masters. But everyone's claims might not be those of a dedicated and genuine Reiki teacher. You need to find out some of the minute details of the teacher you visit for your journey of reiki healing.
Some of the minute details that can help you find a good Reiki healing course in Delhi are that you check on some of the credentials of the person who is going to attune you to Reiki. Do find out the Reiki lineage of that person, which is important. Ask for the person's experience.
You can also check on the reviews that the person has gotten from his or her clients. You can also check on the knowledge of the person by asking questions about chakras, reiki, energy, etc.
After doing your research on a Reiki healing course in Delhi, you are now ready to get initiated in Reiki by a good, trusted Reiki master.
This person has to hold your hands on the journey of energy healing. This teacher of yours has to be ready to give you his time and commitment.
A Reiki workshop takes two days to complete. In my experience of 30 years of teaching Reiki, it is good to get yourself attuned to two degrees of Reiki.
One can easily learn reiki over the course of two days. Reiki level 1 is taught on the first day, and second-degree Reiki is taught the next day.
The first day takes a little time. The Reiki Healing Course in Delhi, Level 1, can be full of lots of theory. It covers a lot of information and background, as well as the history of Reiki.
It is important in the reiki course to know how the reiki principles will impact your life. How reiki healing works as per the reiki principles These principles are the foundation of Reiki healing.
The first day of reiki makes you understand the importance of chakras. There are seven major chakras in the human body. Understanding these chakras is the foundation of Reiki healing. These seven chakras hold the secrets of a healthy, happy life.
Each chakra is an energy center for your body and soul. If all of these chakras are properly activated, human beings can attain Nirvana, or enlightenment.